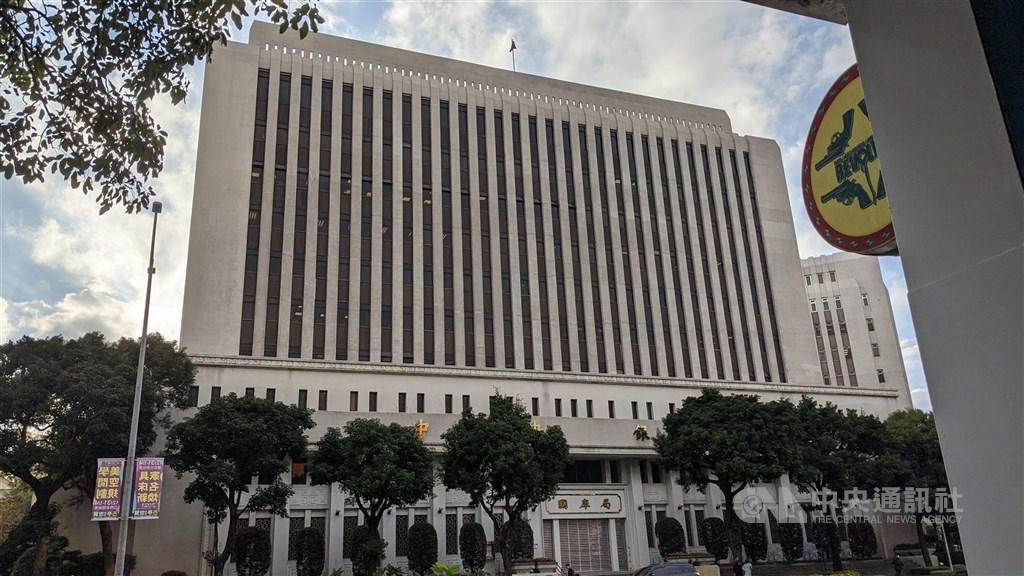 Taiwan's central bank plans to hike rates by 25 basis points by the end of the year
Taipei, July 16 (CNA) The local central bank is expected to raise key interest rates another 25 basis points by the end of this year to cope with rising inflation, according to Taiwan Ratings, which has raised its forecast for the country's consumer price index growth to 3.2% for 2022.
A local partner of S&P Global Ratings, Taiwan Ratings, said earlier this week that it was possible for Taiwan's central bank to raise the bank rate to 1.75% by the end of this year, indicating that there will be a 25 basis point increase from the current rate. rate of 1.5%.
At a quarterly monetary policy meeting held on June 16, the central bank decided to raise interest rates by 12.5 basis points, with the bank rate rising to 1.5%. It was the second straight quarter that the bank raised interest rates after a 25 basis point hike in March.
The central bank has scheduled two additional quarterly policymaking meetings on September 22 and December 15.
Compared to the US Federal Reserve's decision on June 15 to raise interest rates by 75 basis points, local central bank tightening has been moderate. The Fed has raised interest rates by 150 basis points since the start of the year and will continue its aggressive approach as the June US CPI climbed 9.1% from a year earlier.
Taiwan's central bank governor Yang Chin-long (楊金龍) said that while the bank is preparing to fight inflation, it must also consider local economic growth at a time when the pandemic has made havoc on private consumption. Yang added that Taiwan's inflationary pressure seemed light compared to that of the United States.
In June, Taiwan's CPI rose 3.59% year-on-year, the highest level in nearly 14 years, but the Directorate General of Budget, Accounting and Statistics (DGBAS) expects that growth will slow for the rest of the year.
In the wake of mounting inflationary pressures, Taiwan Ratings has decided to raise its forecast for Taiwan's CPI growth to 3.2% from an estimate of 1.5% made at the end of last year, while the rating agency also expects the local CPI to rise. 2.6% in 2023, up from its previous forecast of 1%.
Meanwhile, the rating agency left its forecast for Taiwan's gross domestic product (GDP) growth unchanged at 2.8%.
"That's less than half the economy's 6.6% growth rate in 2021. Still, it's still somewhat impressive, given the growing uncertainties facing its major export sectors," he said. Taiwan Ratings in a statement on the Taiwan 2022 Mid-Year Credit Outlook report.
The agency said global demand for Taiwan's exports has remained strong in recent quarters, but overall overseas sales growth and capital spending in related industries have slowed, largely due to due to a relatively high basis of comparison a year earlier.
Furthermore, according to Taiwan Ratings, a widely expected rebound in local consumer spending has stalled, and that will depend on the development of the COVID-19 pandemic and local inflation.
Commenting on downside risks from a weaker global economy, Taiwan Ratings credit analyst Daniel Hsiao (蕭黎明) said consumer electronics vendors are expected to feel most of the pinch. resulting from lower global demand, but that downside risks should be limited in emerging technologies such as electric vehicles, 5G applications, artificial intelligence and servers.
The rating agency said Taiwanese companies now face uncertainties such as rising inflationary pressures and continued rise in energy and commodity prices, as well as supply chain disruption. .
In addition, a global rate hike cycle, geopolitical tensions, China's zero-COVID policy and further pandemic-related disruptions are expected to create headwinds on Taiwan's economy, he said.
According to DGBAS forecast, Taiwan's GDP will grow by 3.91% in 2022, with the CPI increasing by 2.67%.