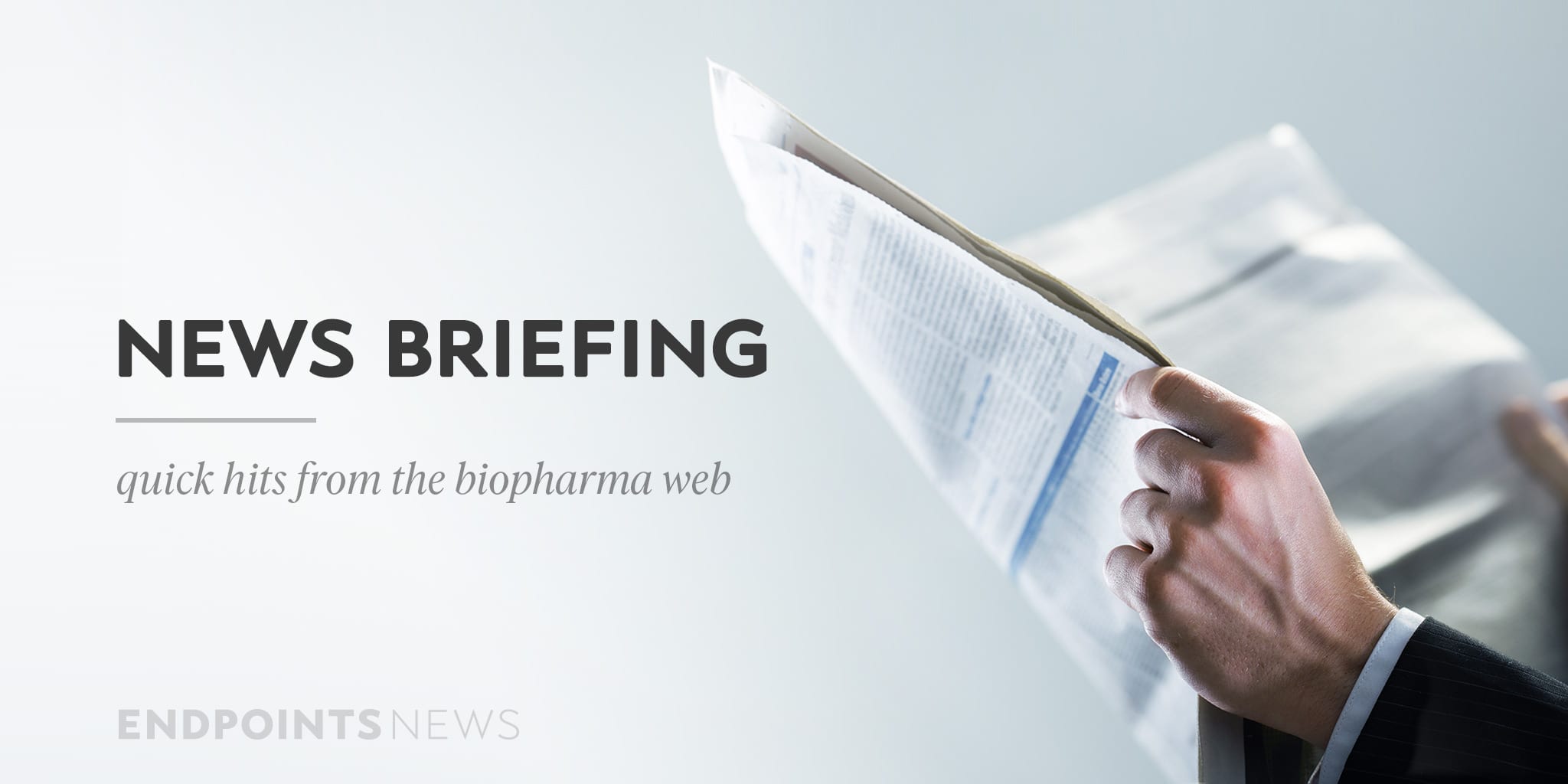 Galectin secures $60 million line of credit from billionaire president; Inflammatory disease biotech reaches SPAC deal – Endpoints News
Galectin Therapeutics chairman, billionaire and pro-Trump Jan. 6 rally financier Richard Uihlein, is offering up to $60 million in an unsecured biotech credit facility.
Almost 15 years ago, Uihlein started investing in the business. Thanks to its latest batch of financial support, the largest in the company's history, Galectin can keep the lights on until 2024, which will be critical as the biotech's NAVIGATE Phase IIb trial is set to read at mid-2024.
Based on these results, Galectin hopes to break through the difficult barrier to nonalcoholic steatohepatitis and deposit the drug, belapectin, for NASH cirrhosis, CEO Joel Lewis said in a statement.
"Current conditions in the biotechnology market have positioned the company unfairly against our perceived competitors and the market in general. Unlike many early-stage biotech companies, we are conducting a crucial global clinical trial while expanding our own oncology program," Uihlein said in a statement.
The shipping supply billionaire, who hails from the Schlitz beer family, is the biggest donor behind an anti-abortion political action committee and backs politicians promoting access to assault weapons and anti-transgender rights .
—Kyle LaHucik
Renal and Inflammatory Disease Biotechnology Takes the SPAC Road
Despite a dark winter in biotech and a broader market reluctance to go public via SPACs, another drug developer is going the blank check route.
Phase I-stage ZyVersa Therapeutics will earn approximately $83 million in its merger with Larkspur Health's acquisition of former OncoSec CEO Daniel O'Connor. Should the deal close, expected in the fourth quarter, the company will trade on Nasdaq under the symbol $ZVSA.
The eight-year-old Weston, FL biotech is already in the clinic with a cholesterol efflux mediator, dubbed VAR 200-01. A phase I study is testing the kidney drug in patients with focal segmental glomerulosclerosis. Further studies should test the drug in patients with Alport syndrome and diabetic kidney failure.
ZyVersa's preclinical active, IC 100-01, is an inflammasome inhibitor that targets the innate immune system. Biotech believes it can be tested in a range of neurodegenerative, metabolic and autoimmune conditions. Multiple sclerosis and acute respiratory distress syndrome are the two most advanced, according to the company's pipeline. A phase I trial is planned for the second quarter of next year, according to a presentation to investors.
The company was formerly known as Variant Pharmaceuticals and has raised millions of dollars over the years, according to SEC filings.
—Kyle LaHucik
SomaLogic Acquires Nanotech Startup in $35M Deal
More than a year after proteomics company SomaLogic secured a $276 million cash injection following a reverse merger with Eli Casdin and Keith Meister's second SPAC, the company is forging a new acquisition with a player in the field of DNA nanotechnology.
San Deigo-based Palamedrix, a nanotechnology company, will be acquired by SomaLogic for $35 million, along with $14 million in cash and $21 million in common stock.
The agreement will allow Palamedrix to provide scientific and technical expertise, miniaturization technology and other capabilities that SomaLogic intends to leverage to accelerate the SomaScan test and for its eventual use in biopharmaceutical and academic markets, as well as in the field of proteomics diagnostics.
The acquisition will also see Palamedrix eventually be paid $17.5 million if certain revenue-based milestones are met. The transaction is expected to close in the third quarter of 2022 and is not expected to contribute to SomaLogic's revenue this year.
"This acquisition strengthens our future growth opportunities while allowing SomaLogic to maintain its strong balance sheet. It also expands our footprint in San Diego, California, one of the nation's leading centers of biotechnology excellence, as we continue our work to leverage the power of proteomics to positively impact human health. said Roy Smythe, CEO of SomaLogic.
As part of the transaction, SomaLogic will also obtain the intellectual property of Palamedrix's DNA-based technology platform, providing SomaLogic with options to create test formats. However, Palamedrix will continue to work from its offices and lab space.
Palamedrix's technology uses DNA-based biosensors that capture small molecules present in biological samples and can identify the presence of an analyte with single-molecule precision.
— Tyler Patchen